With Tritech's Point of Sale (POS) System, you will get all you need to fulfill your insurance sales lifecycle with our easy to use fully automated system. Our POS solution provides new business and endorsement quoting for Automobile and Personal Property. The best part is that you can be assured that the system will be driven by your business rules, products and rates. This will allow you to maximize your sale opportunities.
Our easy to use screens deliver a comprehensive experience to both agents and consumers.
POS provides a fully automated new business process from a draft quote to full risk quote, to collecting case-specific approvals and legal documentation for the policy. It also offers communication workflow between the agent and underwriter.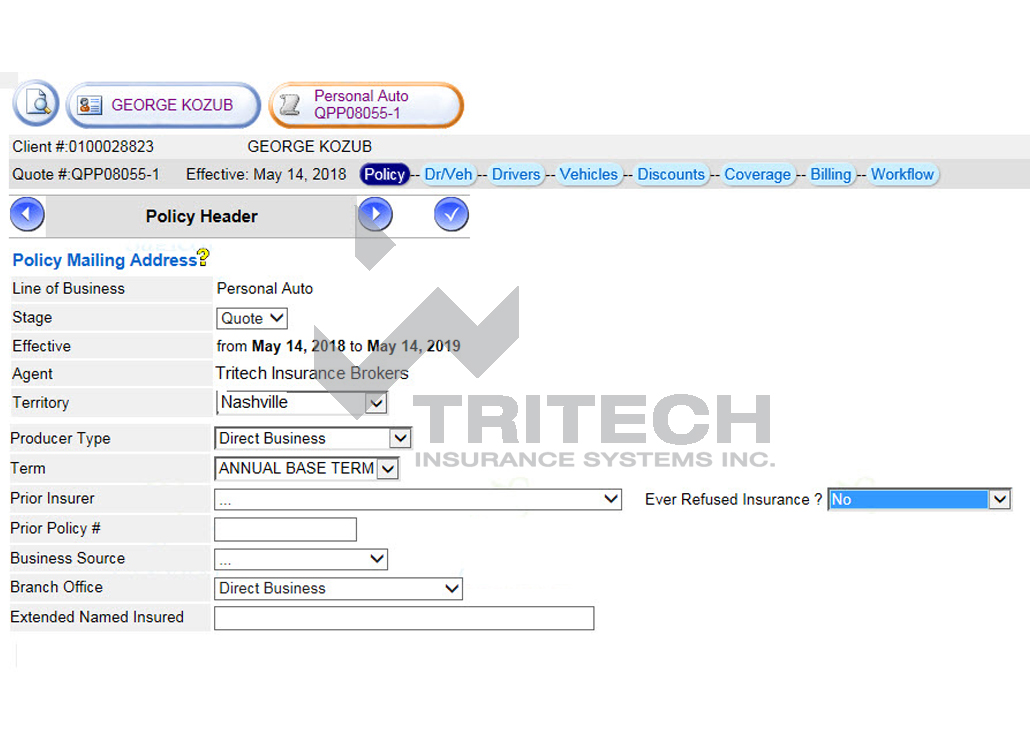 The system provides a flexible setup by allowing business analysts to create and version the following:
Packages, coverages, limits and deductibles
Rating factor tables, algorithms and steps
Discount factor tables
Validation tables: required fields, required documents, underwriter approvals and notifications, errors, etc.
POS offers deep integration with industry-specific data providers:
Current carrier
Driver Motor Vehicle Record
Claims
Credit score
Vehicle score
Vinmaster
Zip Code
Content & Logic delivery
Common browser content delivery with end user interface in HTML5 & jQuery
Business logic delivery & integration through Web API interface using REST & JSON
Technology
ASP.NET MVC, .NET 4.5
Oracle or SQL Server
GIMS and Point of Sale share online database and business rule tables
Validation error. Please submit again.
Thank You! Your email has been delivered.