The Tritech Reports module is based on SQL Server Reporting Services, and allows customization and development through Report Definition Language (RDL) authoring in Visual Studio.NET or any plain text editor. Reporting Services enables published reports for scheduled execution and distribution in all popular formats. Concurrent access is improved by ability to execute reports from cached snapshots, which can be updated on demand or by schedule.
Tritech's Reporting Portal provides instant access to all level of reporting with full security and workflow controls.
Its on-line repository maintains history of all reports (monthly, quarterly, annual, semi-annual, rolling periods, period comparisons). It also offers controlled and logged access to users with choices for HTML, EXCEL or PDF files.
Tritech also provides Bureau Reporting: IBC, GAA, NAII, ISO etc.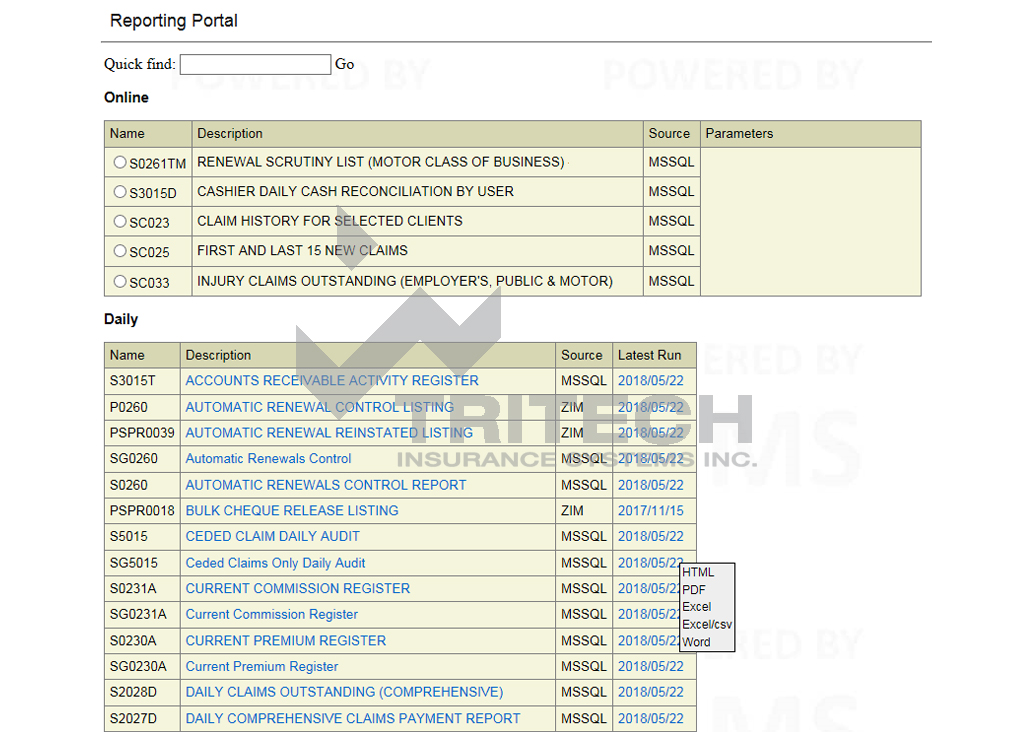 Validation error. Please submit again.
Thank You! Your email has been delivered.